Leagues at Lakewood
It's challenging to determine what makes golf so exciting. For some, it's the competitive edge while for others it's the ability to escape and relax. For most of us, golf is the perfect excuse to get out and enjoy the company of friends. At Lakewood on the Green, we recognize all of these reasons.  Therefore, we remain committed to one goal – showing you a great time. Whether it's to support old bonds, foster new friendships, or improve your game, our leagues cater to all golfers at any skill level making Lakewood on the Green not only an easy choice but a great choice.
Why Join?
There are lots of great reasons to join any of Lakewood's leagues. Here's a couple of our favorites.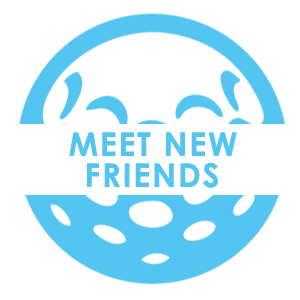 Leagues; Call 231-468-3344 for more details or sign up. 
Monday Night Women's league 5:30 p.m. (Starts May 3rd)
Tuesday Morning Dinosaur League 9 a.m. (Starts May 4th)
Tuesday Night 2-Person Scramble League 5:30 p.m. (Drop-In League – Starts April 13th)
Wednesday Night Men's League 5 p.m. (Starts May 5th)
Wednesday Night Women's League 5 p.m. (Starts First Week of May)
Thursday Night Thirsty Thursday 4-person Scramble League 5:30 p.m. (Starts April 15th)